Psychic Tarot Card Reader
Specializing in reuniting loved ones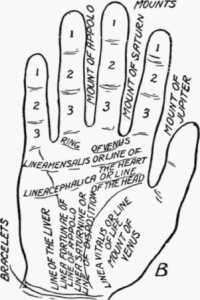 Sarah's Professional Psychic Palm Reading
A professional palm reading while tell you your past - present - and future. Your palm will reveal your love life your career - your health. Your Palm is a map of your life. Each person is different there is not any 2 people that have the same lines a palm reading will tell you a story of your life
Chicago's top palm reader
Chicago Psychic and Palm Reader Sarah White has been giving palm readings in Chicago for over 25 years. As a Psychic Palm Reader Sarah is able to use her psychic ability as she reads the lines on your hand. Each line on your palm will reveal different times and places of your life. Where you have been and what your future holds.
Don't hesitate
Get a your psychic palm reading by the best psychic palm reader in Chicago
Wait no longer to find happiness, call psychic palm reader Sarah White for a consolation. You will be over whelmed at the information a palm reading will tell you. You may also like to browse true her other readings.
Contact Sarah White today
REUNITES LOVE ONES
GUARANTEE RESULTS
TAROT CARD, CRYSTALS, AURA, FULL LIFE, SPIRITUAL, PALM
READINGS BY PHONE OR IN PERSON
CALL TODAY FOR A FOR A BETTER TOMORROW
TELEPHONE CONSULTATION AND READINGS
708 - 443 - 5817
OR
MAKE A APPOINTMENT TO VISIT HER AT HER CHICAGO LOCATION
ALL MAJOR CREDIT CARDS ACCEPTED
All readings are private and confidential
Specializing in Tarot Card Readings, Spiritual Healing,
Reuniting Relationships, Energy Healing and Balancing,
Realignment of the Chakras, Aura Cleansing,